Movies and clips
Our films allow to acquaint with the people who have kept a folk art, to see their environment and conditions of a life. Films are created by the command of site www.Panjrud.ru. We hope, that rural film-studioes become the widespread phenomenon and we are ready to share our experience.
Video-recordings of cultural events and other video-documents assist transfer of the positive experience. The young generation sees history of the native land in sounds and paints.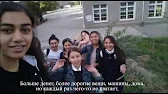 Self-confidence 2020
This video is about teenager's time. When they have their own problems and young generation isn't self-confident at all. And it is a motivational video too when we're inspiring teenagers to not give up and be confident. In this video participated only youth generation. They are Aziza Jobirova, Taskina Komilzoda, Fariza Jobirova, Aziz Muftohov. All those videos were taken in Panjakent city. The main part of video was taken in our Tajik nature. About the music which is playing in video was taken from Internet. The songer Lewis Capaldi, Before you go.
Videos with English subtitles

Look into my Heart, Tajik song "Bar mulki dilam".
"Look into my heart"- are the first words of the song. I like Tajik poetry and I thank Tajik people, who keep this poetry in everyday life, not only in libraries. But I must note the huge difference in attitude towards women - in this poetry and in everyday life. Women do the hardest work - washing in ice water, carrying heavy loads, etc. Women in Tajikistan are beautiful and talented - they are worthy of respect, care and support, not only in verses. Rural schoolboys Sipehr, Shohon and Fuzailiddin sing Tajik song "Look into my Heart".

17 Minutes in Border District, documentary, 2007.
The film is devoted to the meeting of two cultures -- Tajik and Uzbek -- in the Pejikent district of Tajikistan near the border of Uzbekistan. Cultures of both peoples are quite different and the history of their relationship is full of conflicts. The other made an attempt to show folk part of culture of these peoples -- their music is so similar and full of common values and life expiriencces. Rural musicians -- Tajik and Uzbek -- sing their songs, and after that meet to sing together.

Day of Panjakent in Dushanbe, 05.06.2011.
June 4-5 in 2011 have been declared as the days of Panjakent in Dushanbe. So I have offered to three boys from jamoat Loik Sherali of Panjakent district to participate in this event. Official actions finished very soon, before lunch of the first day, but we have stayed in Dushanbe one day more. We visited Botanical garden, tea-house 'Rohat', a zoo and Komsomol lake. Boys have sung theirs favorite songs, basically with verses of Loik, theirs countryman. People listened with pleasure. Therefore the video can be named "Day of Panjakent in Dushanbe ". Jurabek Jurakoul, Sino Muhriddin and Fuzailiddin Razzokov from Panjakent district sing.

Autumn Evening.
Talented children from different kishlaks have gathered in Panjakent for musical training. Before departure they suited a concert for themselves. Their teacher wanted to sing too - in his song he has told the story of his love. There are his former wife and his ill son among the listeners. For someone it is film-concert. Someone will see history of love and forgiveness. For me it is attempt to answer the question how to build relations with those who was very close to us and whom we have left... I did not script in advance, the scenario has developed from sights, songs, tears and smiles. Maybe the love has passed, but insults have not covered the left joy, and music can recover it. And children - they are talented and so fragile and they require support.

The Sun, the Air. Music by Salomat Ayozova and Shavkat Mastonov.
You see the moments of our summer trainings in Panjakent and Varzob (Tajikistan). Talented children work with the teachers of singing, but we try, that children would swim for a while, have played, etc. Salomat Ayozova is the author of this melody named " Jony Man ". Shavkat Mastonov is the arranger.

Salom, Documentary, 2007-2009.
Salom means Tajik greeting, as well as the name of the protagonist of the film. Salomat Aezova is a resident of kishlak Bahor (Penjakent district of Tajikistan). Living in kishlak, she experiences the hardships of housekeeping - cooking withaut electricity, washing in cold water, etc. But she writes poetry and music. She creates the beautiful melodys. She knows three languages. Salomat created the NGO 'Nuri Umed "(Ray of Hope) to support marginalized women and carrying out the projects. This documentary is dedicated to her musical creativity.

Discotheque 31.10.2010, Panjakent.
Talented children from different kishlaks have gathered in Panjakent for musical training. Before departure they suited a concert for themselves. Many of them took the microphone for the first time...

The rehearsal of a dance "The 18th Spring", Varzob, 22.06.2011 .
Here you see the rehearsal of a dance "The 18th Spring", music by Salomat Ayozova. Stage-manager is Abdumalik Siddiqov. Tahmina Valieva, Saodat Juraeva, Dilrabo Turdiali, Parivash Siddiqova and Aziza Siddiqova dance. Video was done in Varzob (Tajikistan).

ICE CREAM SELLER, Movie.
Shawkat is a rural musician. To contain family, he sells ice-cream in the rural club. Salomat lives in a small kishlak, she composes songs about unfortunate love. Music which is born, is the music of Salomat and Shawkat. This music withdraws heroes from market realities. Rural children join in the creative process. They are singing children from kishlak Hussar: Sino Kholov, Fuzailidin Razzokov and Jurabek Khudoyorov. Khosiyat Hamrokulova performs the dance with a teapot. Script idea was to gather these talented people together.

Jurabek, Ruze ravam az dunyo, 2014 - 2015, KAUST campus.
Jurabek Khudoyorov sings, hi is from Panjakent (Tajikistan). The video was made in 2014 in KAUST campus. Songwriter is Subhon Said (Tajikistan). Audio recordings made by Alexander Chernenkov (2015).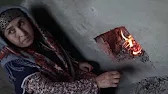 I'll Be Back 2018.
The film is devoted to the relationship of the center and periphery in a crisis. Outlying village is in a crisis situation caused by a natural cataclysm: on the eve of winter the inhabitants are threatened with complete isolation. They decide to seek help from the central government. To this end, the residents of the village send a young singer to the capital. After talking with many officials, he comes to the conclusion that only one person can provide real support to his village. The young man tries to meet with the main ruler in an informal atmosphere. Thanks to his musical talent, he succeeds. At the meeting, it turns out that the center does not have the necessary resources to overcome the crisis, which suddenly reaches the capital itself. The singer returns to his village. The role of the main ruler is performed by a professional actor; the remaining roles are played by villagers and students from villages. Making this film can be viewed as an art therapy for a rural community in a crisis.